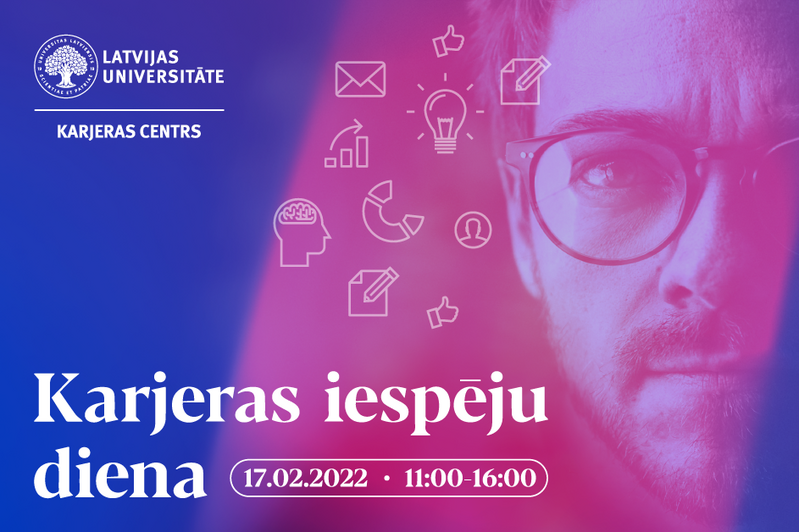 Want to hit three rabbits with one shot in the New Year?
Apply and attend the "Career Opportunities Day" remotely, which will take place on February 17 from 11.00-16.00 and get:
an opportunity to get acquainted with the largest business companies in Latvia;
a certificate of participation in the event and of the course "Focus on the customers needs";
a chance to win many different prizes.
By getting to know the companies and meeting with their representatives, students have the opportunity to find the most suitable internship or job on their Career Opportunities Day. In turn, employers have the opportunity to get promising employees for their company. Companies such as Airbaltic, Rimi, Ikea, Circle K, SEB, LU Institute of Solid State Physics, Printful, MSC Shared service center, Linedata, Tietoevry and others have already applied for participation in the exhibition.
Come and register to visit the exhibition now here: www.mitto.me/karjeru-iespeju-diena and schedule a time to talk to company representatives.
More information is available here: https://www.karjera.lu.lv/lv/studentiem-un-absolventiem/karjeras-iespeju-diena/
LU Career Center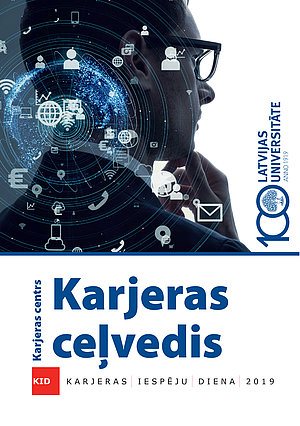 Click on the image to see what the companies have to offer.
Companies included in the Career Guide:
1Partner Latvia; A Aptiekas, SIA; Accenture Latvijas filiāle; APRANGA group; Baltijas-Amerikas Brīvības Fonds; Atea Global Services; BDO; BENU Aptieka Latvija, SIA; CGI IT Latvia; Cognizant (GB) Limited branch in Latvia; Circle K Business Centre, SIA; DECTA LIMITED / DECTA, SIA; Deloitte; Emergn; Euroaptieka, SIA; Evolution Latvia, SIA; EVRY Latvia; General Managing Group, SIA; Grant Thornton Baltic, SIA; Intellego, KPMG Baltics, AS; Latvijas Pasts, VAS; Linedata Services (Latvia), SIA; MSC Shared Service Center Riga; Nacionālo bruņoto spēku Rekrutēšanas un atlases centrs; NEW LEVEL, SIA; Paula Stradiņa Klīniskā universitātes slimnīca, VSIA; Puumedi Group OÜ; Rimi Latvia, SIA, Rīgas satiksme, SIA; Sanitex; SEB banka, AS; SEB Global Services; Sentor Farm aptiekas, AS; Southwestern Advantage, SIA; Starptautiskā lidosta "Rīga", VAS; Tieto Latvia; Tom Sawyer Software Latvia, SIA; Transcom Worldwide Latvia, SIA; ZZ Dats, SIA; Zalaris HR Services Latvia, SIA; Baltika Latvija, SIA; Air Baltic Corporation, AS; BIURO, SIA.